Professional Packing and Shipping ( The Ultimate Guide ) for 2018
This guild will teach you everything you need to know
about packing , shipping , crating , moving , freight-services , do-it-yourself ,
with professional help from industry experts.
And tips and tricks to save you time and money that are not shared anywhere else before.
Let's get started…
Chapter 3
Shipping Costs and Companies
Time to Move
So you have decided it is time to move your office , business , industry , or something too large or time consuming and need to think outside the box.
We get it, and we are going to show you proven ideas that work GREAT
(including lots of real life examples and photos of every step of the process in action)
Packing Boxes , Crates , Supplies , oh My !
It can be overwhelming how much you might actually need when it comes to both small and large scale moves.
Supplies and sizes do not always exist for the goods and items you will need to have transported.
Specialized custom packing and shipping companies are there to create specific boxes and crates for your hard to move cargo.
You save not only time and space , but peace of mind knowing that your precious belongings are secured safely in expert hands.
Ok this giant industry sized box is a bit extreme for our first example but we wanted to give you a little bit of a 'wow' factor of what is available
You might have an over-sized move of art , car parts , auction winnings , or electronics that require something of these custom dimensions.
But let us start on a smaller scale first . .
The Question is:
A major part of the packing process is determining what exactly needs to stay and what needs to go. (In the trash)
Before hiring or calling a professional moving company it is best if you can determine what you can pack up yourself, and what fragile cargo is best left to be handled by professionals.
Determining What Specialty Packing and Shipping Company is Best For You
Who can you trust to give you the best and most honest deal when it comes to protecting your home or office goods and equipment ?
It seems there are so many professional moving companies that you are always just drawing one randomly out of a hat.
Word of mouth has always worked, and now in this day and age of internet we can look up and read on-line reviews through services such as Yelp and Trustpilot.
The First Steps to Take When Determining Which Shipping Company To Use:
Visit Their Website – Is it current, up-to-date, and specific for your needs
Call The Company – Most should give you a free quote and be friendly
Read on-line customer testimonials
Google reviews is gaining in popularity and offers previous experiences
Facebook has a star rating system – compare them to others in the industry
Check Top Results in Your Local Area
Often the more successful companies who have been around longer will offer some quality information on their services through their website.
This is custom heading element
USPS Express Mail
Relatively fast and reliable with tracking. Our contract with USPS does not allow guarantee for speed of delivery. Very good option for expensive packages because insurance is cheaper than on Priority Mail. Size limitations depending on country. Maximum length is usually 36 inches (some countries allow 60 inches). Length + (2 x width) + (2 x height) less than 79 inches (some countries allow less than 108 inches). Tracking is not very reliable. Sometimes package still shows as on the way, but it is already in customs in the target country. It is recommended to contact your local customs office when looking for a package. USPS tracking number often work with your local country postal service tracking.
USPS Priority Mail
Slower and cheaper than Express Mail. Offers tracking. Size limitations depending on country. Size limitation is 42 inches maximum length (some countries 60 inches). Length + (2 x width) + (2 x height) less than 79 inches (some countries allow less than 108 inches).
Tracking is not very reliable. Sometimes package still shows as on the way, but it is already in customs in the target country. It is recommended to contact your local customs office when looking for a package. USPS tracking number often work with your local country postal service tracking. We recommend FedEx for the most accurate tracking.
USPS First Class Mail
No insurance and no tracking available. Please use it only for low cost items as we are not able to insure the First Class mail packages.
FedEx
Very fast and very reliable. Offers better tracking than USPS. We offer both FedEx Priority and Economy service. Size limits: Max. length 108 inches. Length + (2 x width) + (2 x height) less than 130 inches. Our contract with FedEx does not allow guarantee for speed of delivery due to the discounts we get.
If you use FedEx please pay attention to tracking number. FedEx will attempt to contact you regarding customs duty in your country. You either have to clear customs yourself or authorize FedEx to do it for you. You will do it with your local Fedex branch. Call them once you see your package arrived in your country. If the FedEx is not able to contact you they might keep package for 5 days and either send it back or destroy it. Due to the high cost of sending it back (usually triple of our rates) we strongly recommend that you keep track of incoming packages and communicate with FedEx. Bigger packages might be sent through FedEx freight.
DHL
Very fast and reliable method. DHL quotes are shown in the calculator if it is available in selected Shipito location. Customer is responsible to make sure no restricted items are being shipped. DHL list of restricted items.
FedEx Freight
For packages with billing weight over 150 lbs (68kg). This can be either dimensional weight or real weight. Also can be used for multiple packages, which can be placed on pallet and shipped to you.
When checking the quotes please consider that weight of pallet and packaging material must be added to the total weight. FedEx freight will deliver to your address (should be commercial address). They will deliver to side walk. You are responsible for inside delivery and unpacking. Light and big packages might be mailed without pallets.
Maximum size for FedEx Freight is 119 x 80 x 70 inches (302 x 203 x 177 cm), maximum weight 2200 lbs (997 kg).
Airmail Economy
Inexpensive options for smaller packages up to 4.4lbs. Perfect for books, magazines, CDs, t-shirts, etc. There is no tracking available. Packages are sent through postal wholesale network (ISAL, IPA) and will most likely come by regular post in your country. This is very similar to sending regular letters. Airmail Economy cannot be insured and tracked with exception to few countries (see calculator).
Any dimension must not exceed 24 inches, and sum of all dimensions (L+W+H) must not exceed 36 inches.
Airmail Priority
Packages are routed through Europe post offices (that's why it might take longer time for delivery). Insurance is available for Airmail Priority service except few countries with high loss rate (see our calculator). Package travels from our California warehouse by air plane to European post office (usualy Belgium or U.K.). Then they travel to your country are and are delivered by your post office (usually through E.M.S. service). There is no website where you could track the Airmail package. If you need tracking use different shipping method.
Maximum length is 59 inches, maximum combined dimensions (length + girth, or L + 2xW + 2xH) must be less than 118 inches, minimum weight over 4.4 lbs and maximum weight is 44 lbs. Maximum value of shipped products less than $400.
Assisted Purchase
Having trouble buying the things you want online? With Assisted Purchase, you tell us what items you want, where to buy them and we'll take care of the rest! Now you don't have to worry about any country restrictions or payment roadblocks.
CONSOLIDATION –
$3 USD per package
Consolidation is a process where we take smaller packages and combine them together into one larger box. Combining packages economizes space and weight, which can save you a ton on shipping costs.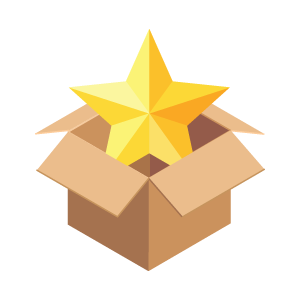 Special Requests
Sometimes you need more than generic shipping for your items, that's why we offer Special Requests. A Special Request can cover anything from additional packing for security to filling out your customs declaration for you. We've listed a few of our most popular special requests.
Customs Declaration –
$5 USD
If you request this service, we will use the packing slips from retailers that come with your items to fill out your Customs Declaration. You can request this service for any package or consolidation you ship with Shipito.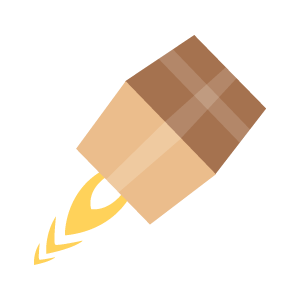 Express Processing –
$5 USD
With Express Processing your package will jump to the front of the processing queues. This means your package gets VIP treatment. Faster photos, consolidation, special requests and out the door quickly.
Additional Photos –
$2-5 USD
Every package received comes with 3 photos we want you to be able to see exactly what was delivered. You can also order additional photos. Request more photos of your items or the box serial number, to see your deliveries in greater detail.
Shipping Insurance
Some carriers require insurance, some don't, it's usually a good idea. We offer Shipping Insurance to insure the value of your package in case of damage or theft in-transit up to the value stated on your customs declaration.
Extra Packing Material –
$2 USD
Maybe you need to ship a fragile item or want additional security, you can request Extra Packing Material. We offer extra bubble wrap, tape, fragile stickers, or security tape. Let us take the worry out of shipping rare or valuable items.